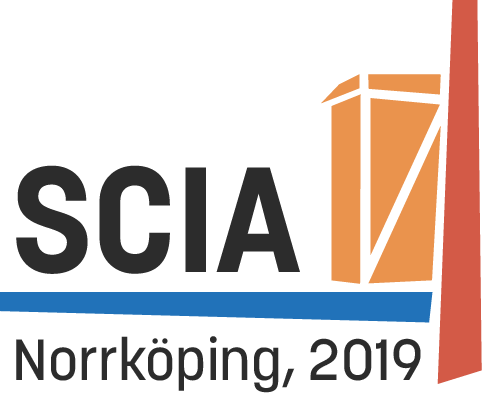 The Scandinavian Conference on Image Analysis (SCIA) is a biennial conference on computer vision, image analysis, and pattern recognition. It has been held since 1980 in the scandinavian countries Sweden, Denmark, Norway and Finland. In 2019, SCIA will return to Linköping University, Sweden, where the first conference was held in 1980. However, this time it will be in the nearby city of Norrköping, which hosts the Norrköping Campus of Linköping University.
Proceedings of the conference will be published in the Springer Lecture Notes in Computer Science (LNCS) series.
Keynote speakers
To be announced
Tutorials
To be announced
Full program
To be announced
The main topics of SCIA 2019 include:
3D vision
Color and multispectral image analysis
Computational imaging and graphics
Faces and gestures
Feature extraction and segmentation
Biometrics
Document analysis
Matching, registration and alignment
Medical and biomedical image analysis
Motion analysis and tracking
Object and scene recognition
Machine learning and pattern recognition
Remote sensing image analysis
Robot vision
Video and multimedia analysis
IR image processing
Deep convolutional neural networks
Signal processing and applications
Submission information and guidelines will be made available here closer to the paper submission opening.
Registration information will be made available here.
Accomodation
Accomodation information will be made available here.
Norrköping
Norrköping is located approximately 1.5 hours south of Stockholm. From the 17th century to the middle of the 20th century, it was the place of a number of large industries located along the Motala river that floats through the city. The city was a large producer of textiles, and has often been nicknamed "Sweden's Manchester". Today, the former industries have been restorated and transformed into a unique environment that hosts a number of innovative companies, museums, conference center, the Visualization Center C, as well as the Norrköping Campus of Linköping University.
For more information about Norrköping, see for example the experience Norrköping website.
| | |
| --- | --- |
| Paper submission opens | To be announced |
| Paper submission deadline | End of January, 2019 |
| Notification of acceptance | To be announced |
| Submission of camera ready manuscript | To be announced |
| Early-bird registration deadline | To be announced |
| Conference | June 11-13, 2019 |