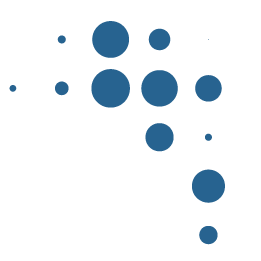 The world leader in eye tracking
If the computer in front of you had eye tracking enabled, it would know exactly where you are looking. With this knowledge, it would streamline your user experience. Imagine never having to move the mouse again – instead of manually clicking or scrolling, the target button, cursor position or window would automatically be determined using your gaze. In addition, your computer games would become more immersive, your conversations in VR would become more natural and you could even send us your application just by looking at the application link at the bottom. Sounds exciting? It is!
Tobii is a fast-growing market leader within eye tracking. The high-technology eye tracking products created by Tobii has helped thousands of people with communication difficulties to speak using only their eyes. Furthermore, Tobii has products that are widely used within research and are even involved in the entertainment industry by developing new gaming functionalities. In summary, Tobii is changing the way people interact with technology.
At Tobii, our jobs are exciting and fun. They are challenging, important, and you get to work with people all around the world on innovative creative projects. You get to use and develop the latest and greatest results in computer vision and machine learning. Tobii hosts master's and industrial PhD projects and are involved in the academic community. We have a large and growing group working on computer vision and machine learning. We strive to create an environment that helps you reach your fullest potential, and we are hiring! Check out our job-hub (https://www.tobii.com/group/careers/job-hub/)!
Our vision is a world where all technology works in harmony with natural human behavior. With us, you can be part of something extraordinary. We are always looking for new talents who can help us reach our goals. We want people who are positive, energetic, go-getters and being a lover of new technology is always a bonus.
Working at Tobii is about innovation, passion and making things real.